All distances are one-way from Lovezzola's Pizza in Pooler.
New!

Events BLOG

New!
(Make plans to cruise together.)
---
April 2014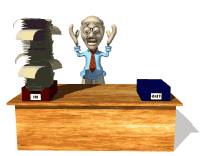 ---
April 12 We will be having Volunteer Training for people helping with client therapy on Saturday, 2/15 at 10:30 am and on Tuesday, 2/18 at 7pm. The sessions will be held at the Hoofs 4 Healing farm at 1514b Old Dean Forest Road, Garden City. Please come if you can!
Also - attached you will find information on our upcoming Gymkhana Fundraiser Event. A Gymkhana is a competition of games on horseback. This is our sponsorship information, and preliminary information on the actual April 12th event. If you are willing to sponsor or volunteer please get back with us asap. We will need anyone willing to work the event, bands to play in the evening (Saturday and possibly Friday), door prizes, vendors and business displays, etc.
By the way, we are a 501(c)3 non-profit charity and have our documents on-hand.
If you have any questions, just let us know.
THANK YOU!

Jill Buckner
Secretary/Treasurer
Hoofs 4 Healing Equestrian Services, Inc.
(912) 308-9568
Office: 176 Meadowood Lane, Guyton, GA 31312
Facility:1514B Old Dean Forest Rd, Garden City, Ga 31408
---
April 12 Blessing of the Fleet Parade and Car Show, Darien Outlet Mall
912-437-6684
(56 miles from Pooler)
http://www.blessingofthefleet.com
-Please mark on your calendar, The Blessing of the Fleet here in Darien. New venue at the Darien Outlet Mall. Plenty of parking with a shuttle to downtown events. Please see attached flyer and registration..

The Classic Coastal Cruisers wish to thank Rick and Debbie Morris for all thier hard work with the Blessing of the Fleet over the years and we hope that the show will continue to gather local support and grow each year. WE need your input to make this happen as it is YOUR show and we are honored to host it.

Thanks,

Bill : Classic Coastal Cruisers

Check the BLOG, See who is going.
---
Apr 13
Media Contact:
Eric H Esquivel
La Isla Magazine & Language School
843-681-2393 / 843-384-3742
4th Annual
New River Auto Mall
Spring Auto, Bike and Truck Show
"Test Drive and Save!"
Once again La Isla Magazine brings you the best entertainment in the Lowcountry!
Produced by La Isla Magazine, ¡Qué Bueno! In association with
South Carolina Street Revoluzion. This is our lifestyle!
New River Auto Mall has it all!
On Sunday April 13th, 2014; La Isla Magazine will host the 4th Annual New River Auto Mall Car Show at the facilities
of the New River Auto Mall, Hwy. 278, 5 miles E. of I-95 at Exit 8.
The best cars of the area will be displayed. There will be cash and trophy awards presented in a number of categories including Classics,
Domestics, Imports, Rims and much more. The event will include food, music, kids' activities, vendors, raffles and giveaways. The event is free to the public and gates open at 11AM. $20 fee to register your vehicle at the show. The event will also feature test drives from the 17+ Auto brands offered at the New River Auto Mall.
Whether you are a business looking to strengthen your brand awareness or family just looking to have a great time,
you are sure to be entertained. Sponsor and vendor spaces are available.
More information: Eric Esquivel 843-384-3742 / Email: eric@laislamagazine.com Jonathan Rivera 843-681-2393 / Email: jonathan@laislamagazine.com
---
Apr 26-28
On Wednesday, March 19, 2014 6:21 PM, Jennie Poteat <jenniep@AtlantaMotorSpeedway.com> wrote:

My name is Jennie Poteat and I am a Group Sales Associate at Atlanta Motor Speedway. I am writing you today to tell you about the must-see car show event of the year! Atlanta Motor Speedway will be hosting the inaugural Summit Racing Equipment Atlanta Motorama from April 26-27, 2014 and we would love for your car club to join us!
As a member of
DIXIELAND CRUISERS
, Atlanta Motor Speedway is offering you this special registration package for the inaugural Summit Racing Equipment Atlanta Motorama :
- Car Registry
- 2 weekend participant passes
- Eligibility for all awards
- Entrance into the Super Prize Giveaway
- One FREE entry for 2014 Friday Night Drags Show-N-Shine
- Exclusive Club Parking
To register your car:
1. Call me directly at 770-946-3955
3. Mail the attached registration form & payment to:
Atlanta Motor Speedway
Attn: Jennie Poteat
PO Box 500
Hampton, GA 30228
All Car Club registrations and payments must be received by March 27, 2014. My direct contact information is listed below, please do not hesitate to contact me with any questions you may have.
Camping will be available for that weekend.
RV Space with amenities - $50 (weekend)
No Services site - $30 (weekend)
Regards,
Jennie
Jennie Poteat
Group Sales Associate
Atlanta Motor Speedway
P.O.Box 500 | Hampton, GA 30228
Phone: 770.946.3955| Cell Phone : 770-940-6478 Fax: 770.946.3928
twitter.com/amsupdates | facebook.com/atlmotorspeedway.com
Group Discount Tickets Available!!
---
May 2014

May 3, 69th Annual Pine Tree Festival Swainsboro, GA
Check the BLOG, See who is going.
---
May 17 National Guard Armory, Revved UP for Autism
---
May 17
23rd Annual Southern Cruisers Car Show. Open to cars, trucks, and motorcycles. Top 50 Trophies presented. Car corral. Proceeds go to help a boy and his family that has been diagnosed with CMT-IE. Show opens at 8:00 AM until 3 PM on May 17 2014. Door prizes! Model car contest and valve cover racing for kids. See details at www.statesborocruisers.com. Location at Kiwanis-Ogeechee Fairgrounds on Fair Rd. (Hwy 67) in Statesboro, GA. $20 day of event or $15 pre-registered.
---
June 2014

June 14
We are having our Summerfest at the Savannah State Farmers Market on June 14th and we would love for ya'll to be there with your cars. I am attaching our flyer so you can save the date J.
Lana O'Neal
Department of Agriculture
Savannah State Farmers Market
701 Hwy 80 West
Savannah, GA 31408
Phone (912) 966-7800
Fax (912) 966-7954
Check the BLOG, See who is going.
---
July 2014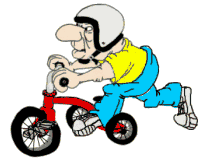 Check the BLOG, See who is going.
---
August 2014

Check the BLOG, See who is going.
Aug 23 Alee Temple Shiners Car Show
---
Aug 30
West Chatham Detachment of the Marine Corps League will sponsor a Car and Motorcycle Show for the Children's Miracle Network on August 30th (Labor Day Weekend) Rain date will be 31 August. d Location is Sam's Club in Pooler. Registration is 8 - 10 AM. Judging at 3 PM and awards at 3:30
If you have any questions please contact Dale Saunders. 912-665-2082

---
September 2014

Check the BLOG, See who is going.
---
October 2014

Oct 18 Fernandina Beach, FL
---
November 2014

---
December 2014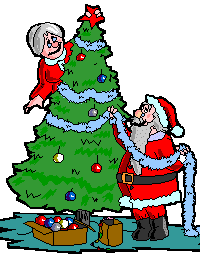 ---
January 2015

---
February 2015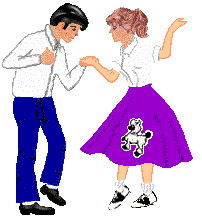 ---
Check the BLOG, See who is going.
---
March 2015